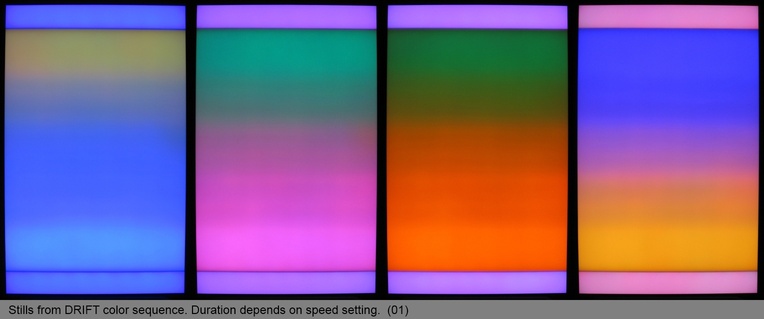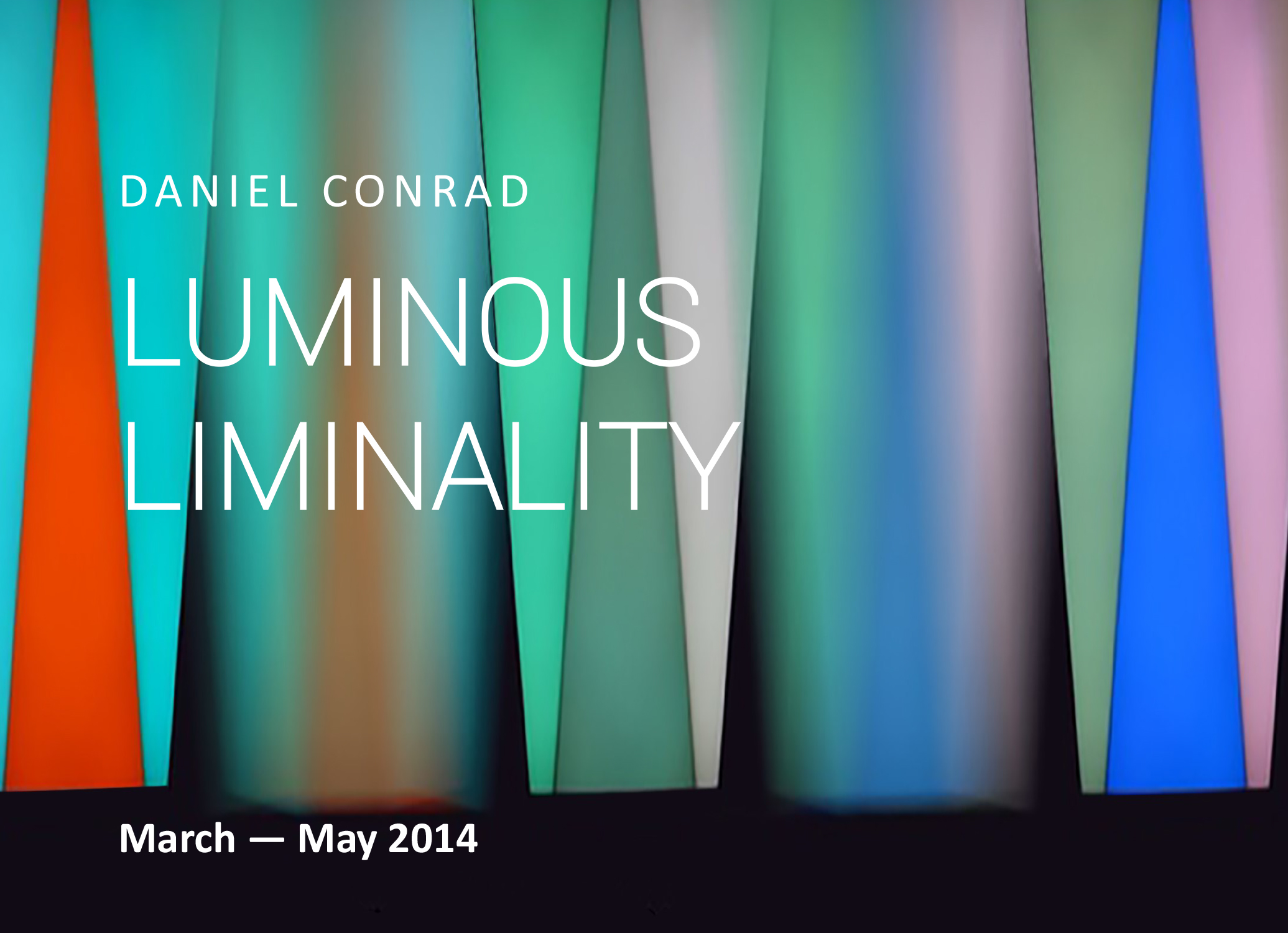 Daniel Conrad: Luminous Liminality
March 28th— May 4th, 2014

OPENING RECEPTION
Friday, March 28th, 6-8pm

CHROMACCORD PERFORMANCE
Friday, April 18th, 8-10pm

'ART + PERCEPTION' - A DIALOGUE
Saturday, May 3rd, 4-6pm
Sub-Basement Artist Studios is proud to present new-media artist Daniel Conrad's solo-exhibition "Luminous Liminality". From March 28th—May 2nd, 2014, Conrad's light paintings turn Sub-Basement into an immersive light experience. As the paintings' LED light breaks through the surface and the frame of the pictorial plane, various sections of Subbasement's large underground gallery space is suffused with beautiful colored light while others are purposefully kept dark. For the opening night on March 28th, 2014 from 6pm-8pm, Daniel Conrad performs one of his self-invented musical instruments with other musical talents. Then on April 18th, the artist presents his ingenious Chromaccord instrument with friends. On May 2nd, he gives an artist talk at the closing reception of the exhibition.

Building on Joseph Albers's color theory and Modernist obsessions with the pictorial plane, Conrad explores the tension between perception and actuality through line, surface and color via his innovative but largely unexplored technique of light painting. As the painting's timed dimmers continuously change the colors of the painting, the colors, sometimes separated through dividing screens, slowly but steadily enter into new relationships. At the same time, the dividing screens represent lines and edges. On a pictorial level, the lines between the color fields can be perceived as objects or edges between planes, or they can be seen as flat, liminal surfaces. Concurrently, the lines allude to the depth and physicality of the imagined. On a physical level, the lines are actual surfaces that reflect and guide the light while creating the images we see.
Conrad's explorations of spatial, conceptual and perceptive ambiguities have guided his creative endeavors since the 1970s. An MFA-holding painter, Conrad has been working with color-changing light art since the 1970s. Due to his background in physics (Conrad taught physics for 21 years), Conrad can be considered a true artistic inventor. Besides light-painting techniques, Conrad also invents musical instruments and audio-visual performance machines.

Threefold (2012), LED lights, box and diffuser screen, 25"x15.5"x33"
Exhibit viewing hours outside of exhibition events are by appointment only. Sub-Basement Artist Studios is located at 118 North Howard Street, Baltimore, MD 21201. For more information about the exhibition, email info@sbastudios.com or call the studio at 410-659-6950.